HONE: Thoughts From Our Users.



We have wrapped another season! This year we had 250% more teams on our platform than the year prior. With so many new users, we wanted to take a pulse on their experiences with HONE and sent out a survey to gather their impressions.
What did the coaches and athletes have to say? We've summarized our three biggest takeaways from the results.


ONE:

Simple is the name of the HONE game.
When asked about their overall impression of our platform, the most often-mentioned feature of the HONE experience was the simplicity. Both coaches and athletes peppered their feedback with words like "easy," "simple," or "quick."

These were our favourite comments because our entire development process was initiated with "EASY" central to our design. We knew that to get quality data out of the platform, we would need on high participation rates and so, with that in mind, our tech/dev team set out to achieve a clean, simple interface for the app and dashboard.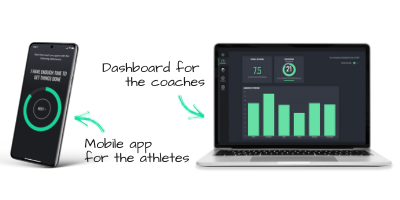 We're proud to see that we've accomplished our goal of providing a sleek, unobtrusive platform for both athletes and coaches.

TWO

:

People are ready for mental health ACTION.
The surveys revealed that 63% of coaches most appreciated the availability of actionable suggestions to use with their teams in response to their specific results. The platform was built to not only provide a measurable view of team stressors, but also to share ideas on what to do next. Data is only helpful if there is direction applied to it.

We also asked for honest critiques of HONE and, again, the want for actionable suggestions came up. Coaches are both grateful for the suggestions already provided in the dashboard and craving MORE.
This resonates with what we are hearing in industry discussions on a wider scale. It is no longer a matter of mental health awareness. We have reached a saturation point in acknowledging that there is a problem worth addressing. The new phase we are entering is mental health ACTION. Many coaches are willing to dig in and do their part to address mental well-being when they have the confidence of knowing they are acting on sound expert advice.
It's an exciting new phase for the world of sport and we are busy fortifying our library of resources for our clients.
THREE:

The athletes like it.
We saw a little story play out in the survey results. First, the athletes expressed a little cynicism about the platform at the outset; 30% were unsure that HONE would make a difference. However, after having used the platform for a season, 76% indicated that they felt their coaches DID use the information to make positive changes.
Here's the best part: 78.9% indicated that they would like to see their coaches use HONE again in the future. This is perhaps the most important indicator for us as a company; the entire purpose of our organization is to support coaches in creating environments that feel supportive of the WHOLE athlete.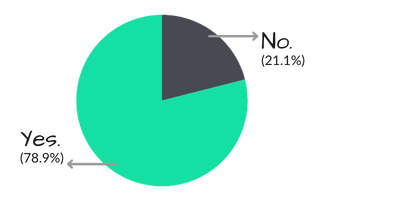 IN SUMMARY:
The survey process is central to how the HONE platform works; both in the weekly app deliveries to the athletes AND in these post-season questionnaires that allow us to learn and grow. Ultimately it is our greatest wish to live up to our ethos and continue to improve the HONE environment for our clients. A better platform means better results for our athletes and coaches. When you win, we all win.
See you all again in the 2022-23 season!
________________
Would you like to get to know HONE better?
Click here

to see our video introduction of the platform. We also are offering a FREE

download for coaches: "Your Mental Health Development Checklist."
Subscribe below for updates to this blog